Quality Clothing Manufacturer For Startups
Welcome! We're a quality clothing manufacturer that can offer startups custom apparel & accessories. We work with you to create your perfect products from start to finish. Our process is simple and easy for anyone who wants to get started in fashion. For anyone who has been in this field, we help your brand grow!
Finding Clothing Manufacturers For Startups Can Be So Easy!
You might be looking for quality clothing manufacturers for your fresh business of t-shirts, hoodies, pajamas, etc. All you need to do is submit your quote to our team. See what we can do for you. 
We will reply as soon as possible within 1 hour
MGOO's Excellent One-Stop Services
Our team will work with you directly from design assistance, sample making, bulk manufacturing, to fast delivery. So that we can deliver the perfect product every time. Whether this is your first custom order or not, we're here to help you through each step.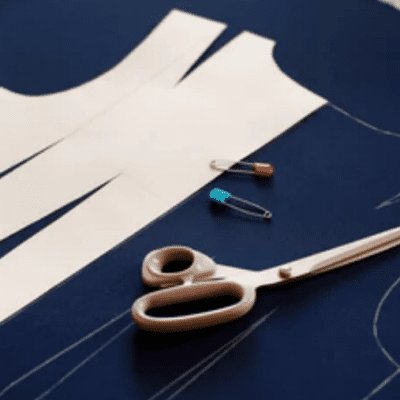 You can simply select from our design library or talk to our designer directly. 
We offer OEM &  ODM services so that you can only focus on selling.
We provide whole workflow status report steps by steps starting from materials.
We have hot-sale updates, discounts notice and money-back guarantee.
Our Hot-selling Clothing Products
MGOO produces all types of clothing including t-shirts,  hoodies, sweatshirts, sleepwear, swimwear, and more with fast turnarounds times at very reasonable prices.
Topics Related To Clothing Manufacturers For Startups
Add a header to begin generating the table of contents
Introduction Of Clothing Manufacturers For Startups
Startup clothing brands are in need of clothing manufacturers or suppliers to provide them with their products. The brands do not have enough capital to invest, so they outsource their production. They also need designers and marketers. 
Clothing manufacturers for startups can offer a range of services for startup clothing brands, including manufacturing, branding and design while offering advice on what they should produce and how they should market themselves. This article talks about topics related to clothing manufacturers for startups. We want to save you time searching for the right manufacturer and complete guide when working with clothing manufacturers so that you can only focus on what they do best and what is most important for your new clothing line.
Opportunities For Startup Clothing Brands
There is a lot of opportunities for startup clothing brands today. In general, manufacturing for clothes and other products has transformed into a globalized process thanks to the internet with B2B platforms like Alibaba. Anyone can get finished products to sell. Moreover, Well-established B2C platforms such as Amazon or online store platforms like Shopify also provide many marketing opportunities for startups to promote and sell their products.
Social media has become one of a fresh clothing brand's most important marketing avenues. It provides an innovative opportunity for any new company to build brand awareness, market its products and increase its customer base. The ability to post images, videos and text on sites such as Facebook, Instagram, and Pinterest makes new clothing brands favorable, which helps them get immediate feedback compared with other marketing strategies like print advertising or television commercials.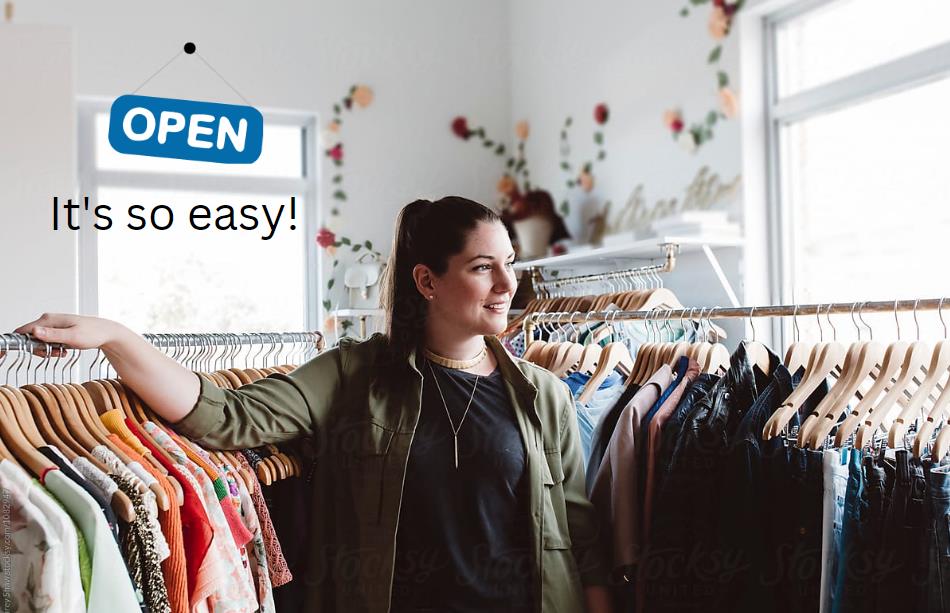 Challenges For Startup Clothing Brands
The lack of resources is a problem that plagues anyone trying to start their own clothing company or online brand. Clothing manufacturers for startup companies are few and far between, so most startup entrepreneurs have to scramble for limited resources.
For example, a recent survey revealed that clothing manufacturers in the US are geared toward the major brands with deep pockets who can afford to pay top dollar. The remaining 20% of manufacturing companies are built to serve smaller startups.
You often see startups with great ideas, but they often do not have the skills to execute that ideas. And not many clothing manufacturers are capable of designing. Therefore it's quite difficult for a startup clothing brand to prepare logos or patterns, even tech packs for clothes manufacturing.
However, there are some solutions. For example, with today's technology, clothing startups can create logos with AI-powered logo design tools like Logojoy which lets anyone without any design knowledge to create high-quality logos in minutes. Startups also can find clothing manfacturers that has design team to help deal with design skethes. By the way, MGOO is one of them. Directly contact us for a design now.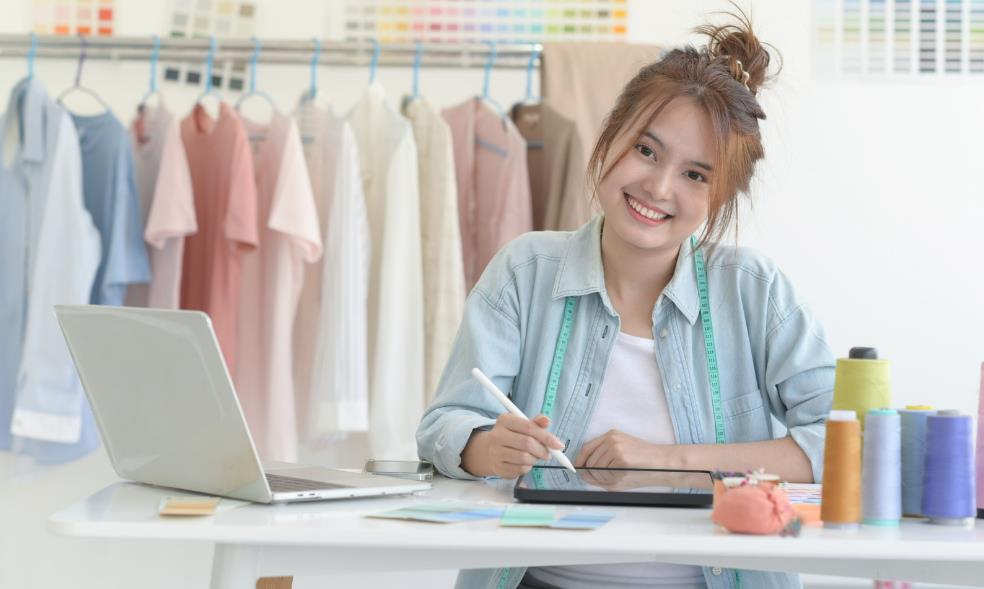 Finding the right products to sell as a startup clothing brand is crucial to success. Many variables need to be considered when choosing the perfect product. These are: how much will it cost? How popular is it? Is there competition in the market?
Understanding these factors and knowing whether this product will sell well for your target customer can be difficult and also requires enough researches. If you have any questions, feel free to talk with us to see which clothing style is popular among our customers.
While starting up, many clothing brands have to think about the whole supply chain. Why? In the fast-paced fashion industry, every step of the supply chain counts. One wrong supplier can make some startups go bust. One of the most important things to find is a apparel manufacturer that can produce high-quality clothes at an affordable cost and quickly.
Also, clothing startups are in a high-competition market when it comes to finding suppliers. This is because there are many startups offering similar products and other established brands with more experience and clout in their industry. We've made a list of ways to find quality clothing manufacturers in another page, if you are interested, click to read more. 
Things To Consider When Work With Apparel Manufacturers
Every startup needs to find the best way to keep its inventory costs low. One of the most important factors is mini-order quantity, which is the number of pieces needed for a single production run. Different clothing or apparel manufacturers for startups often have different MOQ standards.
However, most clothing startups don't have enough orders; thus, they might not be able to work with some apparel manufacturers with large numbers of MOQ, such as 500 pcs per design and style.
The better the apparel manufacturer's system, the more experience it has and the more capable it is of providing one-stop services, which include design assistance, material sourcing, sample making, bulk production, quality control (photography assistance),  shipping, and after-sale services. It would be better if you choose a one-stop apparel manufacturer, cause the manufacturer can help save your time, cost, and energy. 
As a starter in the fashion industry, there is a lot to do. And your ultimate goal is to promote and grow your brand, right? So, if the apparel manufacturer is qualified and trustworty, you can leave the rest job for their professionals to do. 
3. Professional Suggestions
Fashion startups often don't have the resources to hire a branding consultant or even an experienced designer. They could seek help from a supplier who specializes in startup brands, for example, and has experience in these areas.
Clothing suppliers can offer professional suggestions on everything from logo design and marketing to pricing and distribution.
Customer feedback and other customer's experiences about the products and services are crucial for any startup clothing brand to find a good enough supplier company.
The reason is that startups don't have enough capital and experience in this industry, so if they don't know how to tell if a clothing supplier is qualified, it will make them spend lots of time and money on this process.
Startup clothing brands need to consider after-sale services from clothing suppliers, as they can impact the customer experience and make or break the relationship with their buyers.
After-sale services are not just about giving a refund if there are quality issues. It is also about making sure that the startups feel comfortable enough to come back in the future and buy more clothes from their apparel manufacturer.
Looking for custom clothing for your brand?
You've come to the right place.
Choose MGOO The Real Veteran for Startup Clothing Brands
Different from other clothing manufactures, MGOO is committed to providing better and better services to help grow your business.
We sincerely invite you to be our next customer.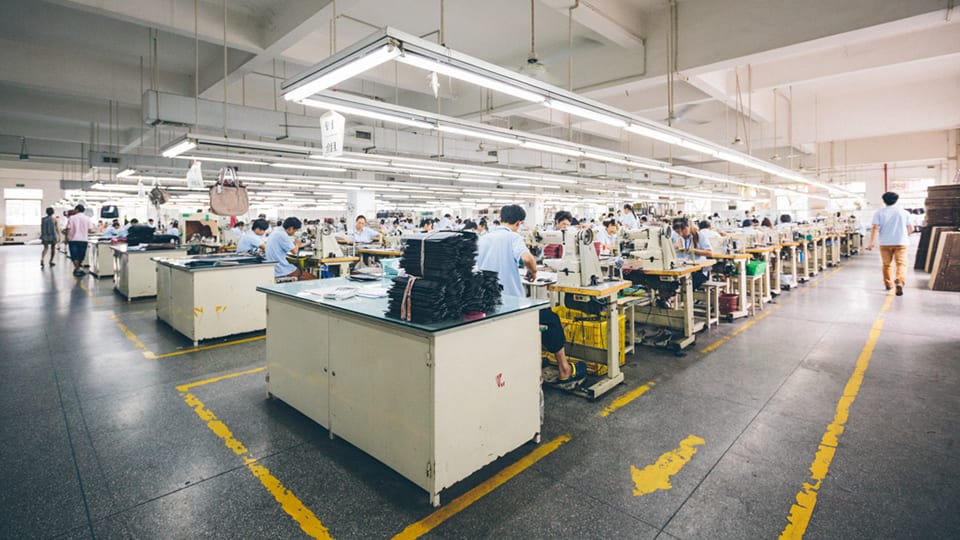 See What Our Happy Clients Talking about Us
Submit now, and you can get a free custom solution, a free design for your brand, and even a free sample to check our quality. Our professional team is waiting for you! Wanna know more? Just request a quote then we will answer all. Plus, we are so easy to find. Search "mgoo" on google or social media platforms.