Introduction
When you step into the fashion & apparel industry, you might gradually get familiar with various printing methods.
However, It is quite complicated and time-consuming, especially for business beginners. You might know some names, but have no idea about how they work.
Today, I am going to introduce one of the most popular techniques, digital printing, which has more outstanding features than traditional printing techniques. We've got the benefits of digital technologies.
There are 6 factors when you consider digital printing listed below which can help you to decide what's best for your business.
Thanks for your time and enjoy. Anything, welcome to leave your comments below, or just send us an inquiry. We will respond asap.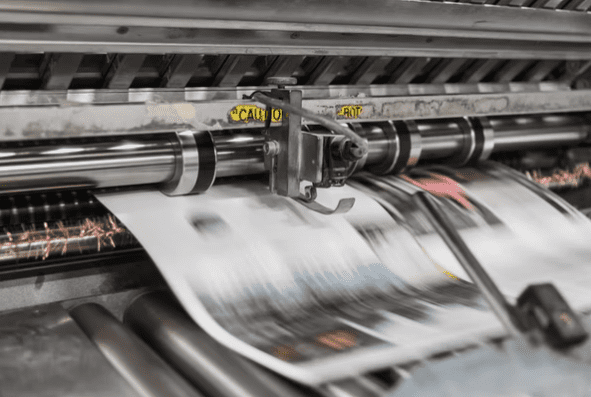 1. Definition
More broadly, digital printing is a printing technology that links printing processes to computers.
For example, it goes directly from your files in the computers straight to the digital printer.
Direct printing is an outstanding feature.
And you might have seen it countless times cause except for textiles or fabrics, it can also be applied to paper, plastic, cardstock, and so on.
As for digital printing on textiles, you can call it digital textile printing, and it is also known as digital fabric printing.
To be specific, digital textile printing or digital fabric printing is a process of using ink technology to print colors and artworks onto textiles or fabrics. 
2. Common categories
When it comes to digital textile or fabric printing in the fashion industry, there are two common categories: sublimation and direct-to-garment(abbreviated as DTG).
Let's see what they are and what are the differences between them.
Dye sublimation
Dye-sublimation printing (or dye-sub printing) on fabric is a computer fabric printing technique that uses heat to transfer dye on the surface.
Sublimation here means to make the transition between the solid and gas states without going through a liquid stage.
In sublimation printing, a design pattern is printed onto a copy paper or a sublimation paper by using an inkjet printer, and the paper is used to be pressed by a heat press on a polyester-coated piece of substrate.
For example, polyester fabric or blended polyester and cotton fabric.
During this heat transfer process, the applied digital inks become a gas state. And when it cools down, the gas turns back into a solid-state.
During digital production, the inks infuse themselves with the garment. What a magical digital fabric printing method!
DTG printing
Direct-to-garment means the printer can print onto the fabric itself rather than transfer via a heat press.
It is a printing process that uses specialized aqueous inkjet technology on fabric.
DTG printers typically have a platen designed to hold the garment in a fixed position, and the printer inks are jetted or sprayed onto the textile by print heads.
In simple terms for understanding, a DTG printer works just like an inkjet printer to use the ink to print onto the textile or fabric instead of a copy paper.
But the remarkable thing is about the pre-treatment.
During the pre-treatment, a chemical should be applied for jetting or spraying onto the fabric and it creates the bonding between the garment fibers and the ink.
3. Benefits
As one of the printing methods on fabric, digital textile printing started in the late 1980s.
The growth of digital textile printing is on the rise for the textile industry. – It's a fantastic, quick, and cost-effective alternative to traditional screen printing or embroidery techniques.
Let's see the detailed reasons listed in the following.
Fast Fashion(short runs and fast turnarounds)
Since digital textile printing starts from a digital-based image directly to the substrate or the fabric.
It doesn't need a replacing plate. The whole print runs quickly.
There are fewer steps and time from preparing the image, production to the delivery. It is high speed production.
High quality
After the digital technology, you can hardly feel an extra layer when you touch the printed fabric.
Especially for dye-sub printing, the ink has become part of the printed textiles and the image is very durable.
Besides, by looking at the image, you can see its high-resolution details due to advanced digital technologies. It is exactly what high-quality printing is.
Lower cost
Since digital textile printing has fewer production processes, there are lower investments involved such as equipment cost and labor cost.
Large color range
Unlike offset printing and other traditional printings, digital textile printing has a wide range of color variety and it has inks that include cyan, magenta, yellow, and black (CMYK) toner and ink, as well as extended color gamut inks, specialty dry inks to support the colorful image. You can see more vivid print designs.
Flexibility
Digital textile printing allows you to print different images without any complex resetting steps upon the image itself or its position on the fabric. It can allow convenient color management.
Print-on-demand(custom orders)
Due to its lower cost and flexibility, digital textile printing can allow customers to make any customized orders. And the order quantity can be small
Eco-friendly
During the processes, digital textile printing can save electricity and water, avoid ink and textile waste, which is good for the environment. What's more, there are no harmful chemicals.
However, digital printing has some drawbacks. Even though, those drawbacks can't stop its popularity in the market. What's more, technological advances have been making it better.
Colors and materials
Sublimation Printing is limited to light-colored garments or substrates cause it is unable to print white.
And due to the chemical reactions, it can only be used on polyester-coated materials.
However, DTG printing won't have such limitations.
Another thing is, unfortunately, most toner-based digital presses can't print the PMS colors.
Instead, they will simulate the PMS color by CMYK values.
Small paper sizes
Unlike offset printing, digital presses use smaller size paper to help with registration.
4. Suitable fabrics for digital textile printing
If you are looking for the best fabric for digital textile printing, it's quite hard to say.
It depends on specific digital presses, your business goals.
Many kinds of fabrics are great for digital textile printing.
Polyester
Polyester is a synthetic fiber widely used in the fashion apparel industry.
And those fibers can be easily dyed.
As I mentioned before, it is a good fit for dye-sub printing to make the image strongly adhere to the fabric.
You can choose at least 70% polyester-based fabric for the sublimation printing.
And the polyester is also suitable for DTG printing.
It is very durable and resistant to many chemicals.
Cotton
Compared to polyester, cotton is a natural fabric and has high moisture control, comfort, and durability.
The reactive inks for digital textile printing can give images on cotton of more high quality.
Viscose
Similar to cotton, reactive inks for digital textile printing can also help images on viscose to achieve good quality.
Silk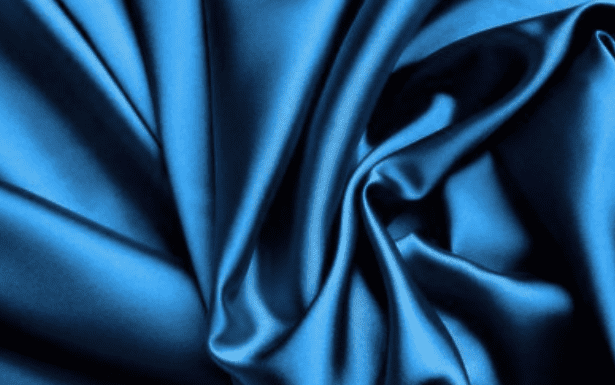 Similar to cotton and viscose, silk can be a suitable fabric for digital printing, too.
This fabric can well react with the reactive inks or acid inks to improve the image quality.
Polyamide lycra
Similar to silk, polyamide lycra can also well react with acid inks to improve the image quality.
And this fabric is widely used for beachwear.
Wool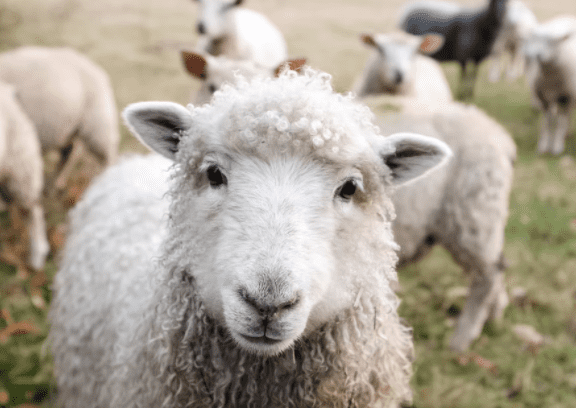 It is possible to print on wool by digital printing.
But remember if the fabric has too many loose threads, it might not well react with the printer head.
Or you can choose a printer with a higher position of the head to avoid this kind of problem.
5. Digital textile printing vs screen printing
First, after learning about digital printing, here comes another industrial textile printing.
Screen printing is a printing technique where a mesh is used to transfer ink onto a substrate.
Screen printers use a silkscreen, a squeegee, and hinge clamps to screen print their designs.
The ink is forced through the mesh using the rubber squeegee, the hinge clamps keep the screen in place for easy registration.
Click here to know more:https://en.wikipedia.org/wiki/Screen_printing#Printing_technique
Then we compare them from several aspects for your references for which one is right for your brand.
Color choices
It is suitable for design with fewer colors cause the setup of each one of the screens takes time and costs money.
For this reason, you might need to consider reducing the number of colors.
Digital textile printing, however, has more vibrant color choices as it goes with the CMYK process.
Cost
When you plan to make a massive volume of orders and you've only got one or two colors in your design, screen printing is perfect for you to save money.
If you are going to make small orders, or want customized orders, digital printing is very cost-effective for you.
Sustainability
Digital textile printing has a good quality of image's durability.
However, it isn't that good enough.
Even after 40-50 times of washing, the colors don't fade.
They will fade eventually.
Screen printing doesn't have this kind of issue if the whole production process goes right.
Hand feeling
Due to different working processes, screen printing normally has one or two layers on garments.
(The layers are part of the reason why it has better sustainability. )
Thus it has an extra feel when you touch the garment.
Compared to digital textile printing, it fails in comfort.
Fortunately, its techniques can help make the hand feel softer.
6. Tips to remember for digital textile printing
If you decide to choose digital textile printing, there are some tips for you to pay attention to.
Design preparation
You can prepare your design into files like PSD, AI, JPEG, PNG, or other formats.
Make sure your artwork hasn't been involved in any copyright issues.
And no matter what the design is, there can be slight variations between different computer screens.
Fabric information
Make sure that your preferred fabrics are suitable for digital textile printing on materials and gsm.
If you are not sure about whether it can be a good fit or not, you can directly contact us.
Order quantity
We've set prices upon different order amounts, and, the larger quantity you order, the price will be a little bit lower.
Sample order
We welcome any sample order. And we have faith in the finished sample for you to check.
For fresh business, you can try a sample order first.
We offer 7 days for sample production on usual items.
Preparatory measures before an order
Before placing your bulk order, how about trying a sample order to check our quality?
There are many benefits of ordering a sample in the beginning. For example, t shirts.
The most important starting point is there will be less risk and money.
If you don't like the real effect of your design, you can change your design for bulk orders.
And you can make sure that we are trustworthy people before doing business with us for years to come.
Make sure your design artwork is ready.
How many colors of your design?
Remember that digital textile printing has more color choices available with the CMYK process.
We need to confirm with you about the color numbers.
And if you just have one or two colors, you have one more option for screen printing.
Confirm with us about your artwork's positions.
Every part of the artwork has a specific position on the printed fabrics or printed textiles.
Summary
In this article, I have listed 6 factors related to digital textile printing.
As you can see, all those information can provide you with a good reason for choosing a digital textile printing based on low quantity, high quality, economical demand.
What's important, even I compare it with other industrial textile printing, I am not saying that digital textile printing is super good.
There are many other good printing methods like embroidery, chenille patch, plastisol printing, and so on.
All of these options are great for helping your business development. More and more customers use various methods for different applications.
Contact us for your unique design artworks, our fashion designers can help you with the digital effect of your design. Our sales representatives will recommend proper printing or fabrics for your order. Welcome to join us for a win-win situation.